Fix Discord Not Working on Wi-Fi
Best 7 Ways to Fix Discord Not Working on Wi-Fi 2023
An unstable internet connection or enabling a proxy/VPN will prevent Discord from connecting, causing it to hang on the connection. Incorrect DNS settings or router settings can cause Discord not to work over Wi-Fi.
Suppose you are using the Discord app over a Wi-Fi connection and suddenly the app stops working. Discord no longer works when connected to that Wi-Fi, but everything else works fine. I know it's very annoying and frustrating. Discord is a great platform to connect with your friends and family members. Whether you just want to browse memes or follow a trending topic that interests you, Discord has a special feature for both. But everyone was disappointed when it suddenly stopped working on Wi-Fi without any indication.
I have been using the Discord app for a long time and have faced this problem quite often. So, I dug deep to uncover the causes of this problem and found solutions to fix them. Discord has grown in popularity over the past few years. It is the platform of choice for school communities, gamers and small businesses to stay in touch and share updates seamlessly. The Discord experience isn't perfect, though. Many have complained about Discord messages not loading, wrong search results and the app not working on Wi-Fi. Here are the best ways to fix Discord not working over Wi-Fi
If Discord stops working on Wi-Fi, you may miss new messages or updates. The problem may be related to the router, Discord server, buggy app or third-party anti-virus software. It is difficult to pinpoint the problem to a specific factor. Let's solve the problem using Discord over Wi-Fi.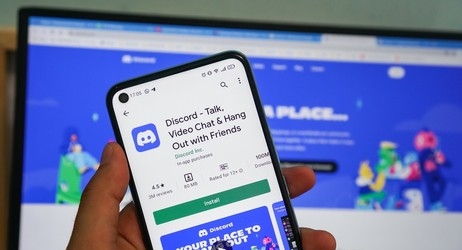 1. Check with school authorities
As we mentioned, Discord is quite popular among teenagers. However, your school authorities may block such services over Wi-Fi to prevent misuse of social media during studies. In that case, you won't be able to access social apps like Facebook, Twitter, Instagram, Discord and Snapchat through your school's Wi-Fi.
You can also confirm this with your school authorities. You can use mobile data to access your Discord account or explore another Wi-Fi network.
2. Restart the router and try again
If your home or office router isn't working, you won't be able to access Discord and other apps over Wi-Fi. You can turn off the router, remove the plug and wait a few minutes. Connect the router to a power source and try to access Discord.
If your router is old, update the firmware to the latest version. You can check the official documentation of ASUS or TP-Link to complete the firmware update process.
3. Check Discord Server Status
When the Discord servers experience an outage, you may not be able to access your community or channels or start a conversation. You can use Downdetector or visit the official Discord server status website to confirm.
You can check Discord status for up to 90 days. If you notice frequent red bars, you have no choice but to wait for Discord to fix the problem.
4. Check the network connection
Discord automatically updates its desktop apps in the background. If you have network connectivity issues on your Mac or Windows, the app just gets stuck in the update process. You will not be able to access your Discord servers and channels.
Try again by connecting to a high-speed Wi-Fi network on your Mac and desktop If the problem persists, read our dedicated post to fix Wi-Fi problems on Windows and Mac
5. Clear the Discord cache
The Discord app collects cache in the background to improve loading time and performance. When it collects a corrupted cache, you may experience problems using Discord over Wi-Fi
6. Reinstall Discord
You can't update Discord if it's not working on Wi-Fi. You will need to reinstall the app and try again. Here's what you need to do.
Mac
Step 1: Open Finder on Mac. Select Applications from the sidebar.
Step 2: Right-click on Discord and select Remove to Bin and confirm your decision.
Step 3: Go to the Mac App Store and download the app again. Log in with your Discord account details and access your conversations and servers.
Windows
Step 1: Press Windows + I keyboard shortcut to open Settings. Select Apps from the sidebar.
Step 2: Open the installed app.
Step 3: Scroll to Discord and click on the three horizontal dots menu next to it. Select Uninstall.
Step 4: Install Discord from the Microsoft Store on Windows.
7. Disable data saver mode
Discord not working on Wi-Fi may be due to low data mode enabled on your desktop or Mac. Here's how you can disable it.
Mac
Step 1: Click on the Apple icon in the top-left corner and open System Settings.
Step 2: Go to Wi-Fi menu and open Wi-Fi details.
Step 3: Disable the Low Data Mode toggle.
Windows
If a particular Wi-Fi network is set as a metered connection, some apps such as Discord may act differently to reduce data usage.
Step 1: Press the Windows + I keyboard shortcut to open the Settings app.
Step 2: Select Network and Internet and open a Wi-Fi menu.
Step 3: Open Wi-Fi details and disable metered connection toggle.